Date - 2018.04.02
Category -
Africa overland tours 2018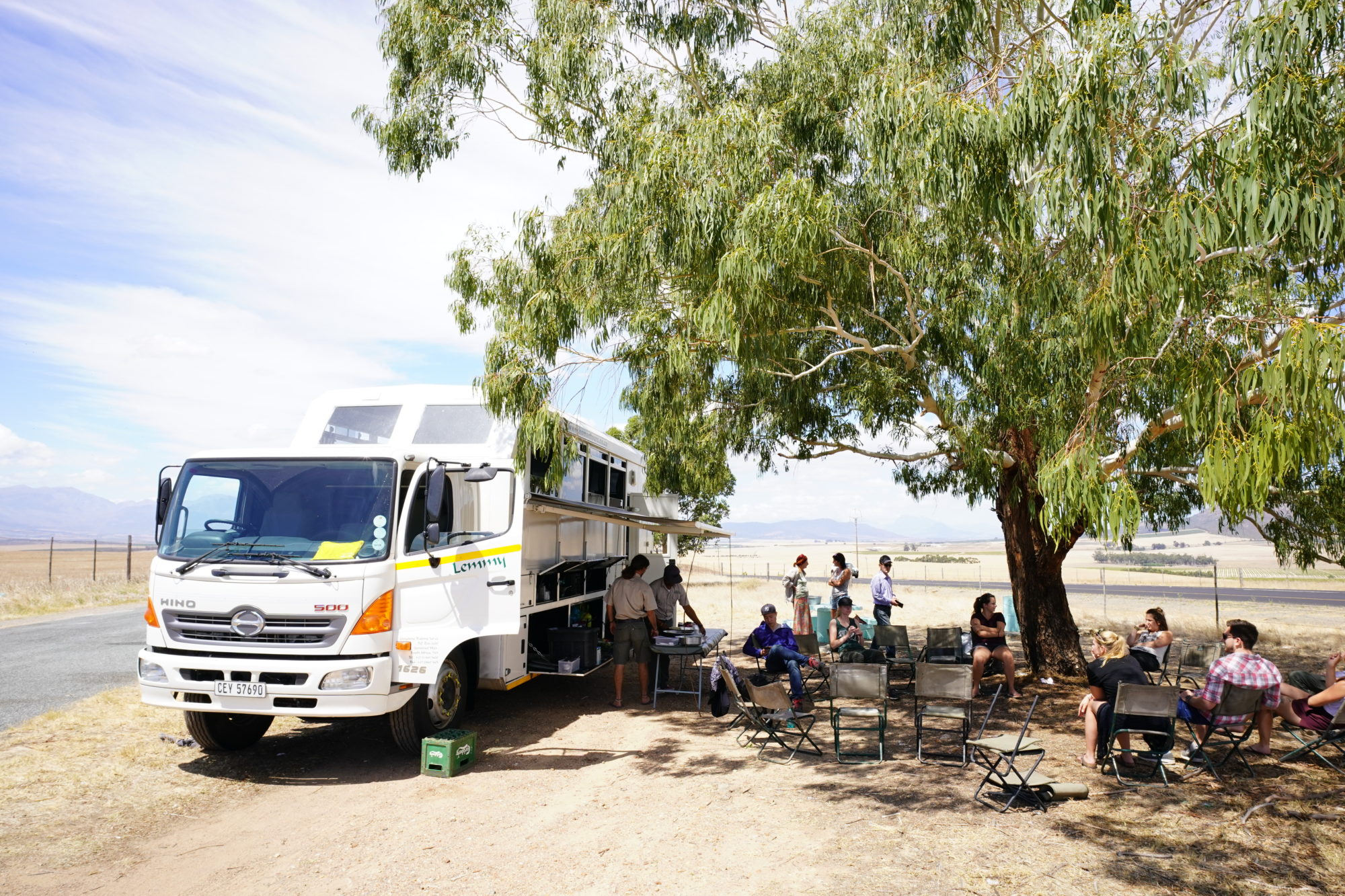 Hi there!
It is MITS. I'm in Africa, the mother land, the place of birth of mankind.
Africa is the place, which I wanted to go so long.
The first time  I wanted to go to Africa, was probably from watching Japanese TV show which play the lives of safari wild animals. I often watched it when I was a child.
I had been wanted to see wild animals in a safari with my own eyes.
So this is the why I came to Africa.
Usually I don't make any plan until I arrive in the destination. This time also. I just had plan to come Cape Town to see my friend from cruise ship and staying in Africa 2 months.
Started researching what to do after arrived Cape Town,
I found that there was an overland tour.
Overland tour is a tour that goes not only in one country, its across the border and traveling several countries.
As a result of considering the schedule to meet with friends, I decided to take a 20 – day tour from Cape Town in South Africa to Victoria Fall in Zimbabwe.
This tour was a camping tour,
Basically sleep in a tent every night.
Travel on special truck loaded with all the camping tools.
Overland tours are conducted by various companies, I chose a company called Nomad tours.
I applied from the net 10 days before the scheduled departure date.
The reservation was finally confirmed 3 days before departure,
Participation was made at the last minute.
As popular tours will fill up reservations as soon as possible, those who are thinking of going to Overland Tour in Africa are ahead of time.
The tour I chose was a tour around the four countries of South Africa, Namibia, Botswana and Zimbabwe,
Activities participated as options,
Wine tasting,
River descending at kayak,
Desert Walking Tour by Guide,
Himba tribute tour,
Okavango Delta Drive,
Chobe National Park game drive,
Chobe National Park Sunset Cruise,
Victoria Falls National Park entry
The cost is about R30000(about 2500USD) in 20 days including all these activities, snacks, alcohol fee, and self-dinner fee which was several times on trip.
I think this price is quite affordable with all the traveling expenses and accommodation expenses.
We were15 of us, traveled together, including the captain, the driver, and the cooking staff, for all parties. 
Although the change of party was on way 2 times,
14, 15 people traveled together for 20 days.
In addition to me, German, Swiss, Korean, Hong Kong, Austrian, Canadian, Danish, Dutch, Austrian participated.
The youngest was 21 years old
The oldest was 73 years old.
It's amazing to join a camping tour in Africa at age 73 years old by herself.
She inspired me a lot.
March and April are a comfortable weather. It's not peak season like June and July but would be great time to go the tour in Africa.
It seems that the truck can ride up to 25 people,
We were 15 people. So We were able to spend comfortably while on the trip because we were able to use about 2 seats per person.
Meals are prepared in a way that volunteers help cooking staff.
To be honest I did not expect to have good meals,
But  I got very delicious meals each tines and Gained weight 4 kg. I ate too much.
The tent is assembled by ourselves every time.
We share a tent by two people,
It was comfortable to use 3-4 people tent for 2 people.
There was also a mat laying under the sleeping bag,
It can be said that it is better environment than a camp going by yourself.
I am fortunate to have a fun trip mate together, a friendly tent mate and a wonderful staff,
It was the best 20 days.
I also made friends that I became very good friends on a trip.
I could see a lot of wild animals I wanted to see,
In addition to enjoying a superb view of Africa,
Under the full sky starry sky surround the campfire and talk about each other,
Together with drinking at the bar,
went for dinner all together,
I was able to spend wonderful time.
Basically I like traveling alone,
Occasionally I think that such a trip is also good.
Someday I would like to come back to Africa for an overland tour.
I wrote the diary every day for the time being thought whether to summarize the contents of overland tour in detail with one picture in a day and one day event,
I think that this impression can only be conveyed to the parties who took part in the tour surely, so I will leave only the summary article this time.
If I feel like it, I might write an article that looked back on the tour afterwards.
The photos of the trip are on the TRAVEL page of this homepage, so please look there↓
I made a video as a highlight of my journey,
If you would like to see the trip with photos and movies, please watch the following video.
I think that Africa is not a place for Japanese to go easy,
Those who can take long holidays please visit once.
The scenery which can not be seen in elsewhere is there.
Especially Camping Tour of Overland Tour is highly recommend.
I think that it will be a memorable trip for the rest of your life.
MITS
スポンサーリンク
I write what I learned from what MITS actually experienced, mainly on acupuncture and moxibustion, medical care, and the human body.
Sometimes I write about things, such as talks about traveling and daily thinking.
Through blogs, I show my way of life, a way of thinking and so on. I wish I could share the world what MITS saw as much as possible, I wish people would be able to live happily through this blog.
note / Mits F Matsunaga(ミッツ・F・マツナガ)
↓↓↓
Category