みっつ まつなが (Mits Matsunaga)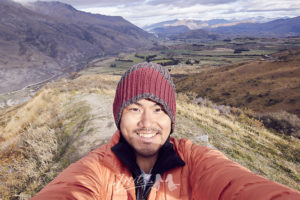 As a acupuncturist traveling around the world, he is a Licensed Acupuncturist/photographer/traveler who works around the world while working with a cruise ship. </ p>
The number of countries that have traveled exceeds 60 countries, and the number of cities that have traveled exceeds 200 indeed. In addition to acupuncture and moxibustion treatment, treat a wide range of therapeutic techniques ranging from manual therapy, exercise therapy, and dietary instruction to psychological counseling and treat guests coming from various countries on board. Based on the deep knowledge and experience of Oriental medicine and Western medicine, not treating therapy but the treatment that gives a certain effect with a style aiming for fundamental treatment becomes reputable and receives offers from guests all over the world to immigrate to their own city. Especially seminars in English on acupuncture and moxibustion on ships receive a high reputation from medical professionals such as medical doctors and nurses. He has a wide range of experience including teaching anatomy in experience by working at a sports team as an athletic trainer and anatomical practice using cadavers for medical students.
No travel, No life Continue to travel on creed.
"Biography"
2012 X League Meiji Yasuda Life American Football Club Meiji Yasuda Pirates Assistant Trainer
2013 X League Meiji Yasuda Life American Football Club Meiji Yasuda Pirates Assistant Head Trainer
2013 Disney Cruise Disney Wonder Acupuncturist
2014 Disney Cruise Disney Wonder Acupuncturist
2014 Holland America Line ms Westerdam Acupuncturist
2015 Princess Cruise Golden Princess Acupuncturist
2015 P & O Australia Pacific Eden acupuncturist
2016 Princess Cruise Island Princess acupuncturist
2017 Princess Cruise Island Princess Acupuncturist
2018 Disney Cruise Disney Magic Acupuncturist
2018 Royal Caribbean International Anthem of the Seas Acupuncturist
2019-2023 Medical Corporation Egaokai Smile home clinic Physician Assistant
"Country that I have visited so far"
Australia, New Zealand, Singapore, Germany, Italy, Austria, Hungary, USA, England, Wales, Canada, Mexico, Panama, Puerto Rico, Nicaragua, Jamaica, Costa Rica, Colombia, Guatemala, Bahamas, American Samoa, French Polynesia, New Caledonia, Vanuatu, Turkey, France, Spain, Monaco, Slovakia, Montenegro, Sweden, Cayman Islands, Aruba, Turks and Caicos Islands, Leeward Islands, Virgin Islands, India, Thailand, Philippines, Bulgaria, China, South Africa, Namibia, Botswana, Zimbabwe, Ethiopia, Burmuda, Iceland, Holland, Denmark, Portugal, Estonia, Russia, Finland, Ireland
"From Mits to everyone"
Welcome to Mits Matsunaga's website! On this site, I introduce my way of living with different faces as an acupuncturist/photographer/traveler.
I introduce various sceneries around the world with photographs, in the blog I will talk about trips, and medical stuff that can be conveyed because it is an acupuncturist who treats the body, thinking as a traveler living freely from my treating philosophy, various globes I am writing an experience.
Through photographer MITS, traveler MITS, and therapist MITS, I want to show various things in the world and the possibility of the future world. I would be happy if you get to know various things in the world through this website. Thank you.
Mits Matsunaga